Google Sniper was a bestselling information product that was sold on Clickbank a few years ago that showed you how to create a niche based website in a matter of days and then get it ranked on the first page of Goole for a certain keyword.
The idea was that these websites would sit high in Google's rankings and pull in free traffic which would be converted into affiliate commissions.
Each site would be built specifically for one affiliate product for example a website called SimpleWaysToCurePanicAttacks.com would be based around a Clickbank product that was created to help panic attack sufferers, such product would pay out 50%-75% commission on each one sold.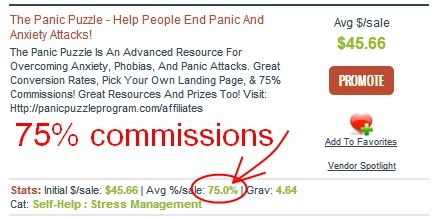 Many Clickbank products had up sells that cost several hundred dollars and as an affiliate you would get a large share of any money made from them as well as the commission from the front end product your website would promote.
A simple niche site can cost as little as £60 a year to host, even less if your hosting account allowed unlimited domains and you use that to host several sniper sites. Selling just one or two products a month would make a lot more than what you would pay out annually for the websites.
Having several of these sites selling different products each month would make the owners a nice monthly wage. These sites were created, ranked high in Google then left to generate money on autopilot.
Google decide that it wanted to clean up its search results and reward sites that were constantly growing and evolving with higher rankings and those that were thin on content and untouched were dropped. This was to give internet users a better experience and give them the quality information they needed.
Google rate growing sites that have lots of regularly added unique quality content and large numbers of visitors, this means that the simple niche sites should no longer get a look in when it comes to the rankings.
If Google are now paying attention to these content based sites, is there a way to use their strengths to create simple niche based websites that rank in Google for certain keywords similar to the old Google Sniper system?

I believe sub domains could be the answer, a sub domain is an attachment to your site… subdomain.yourdomain.com, for example I have a WordPress theme installed on Jobs.InternetMarketing-Advice.net which is a separate site created for job placements only. It has nothing to do with the posts on the main site but because it is a sub domain it can benefit from the strength that the main site has.
Subdomains are generally used for 3 things…
1 Different Locations: Sites that cover say all of the USA would have separate sites for each state under the main umbrella like california.alloftheusa.com
2 Different Products: Sites like big ecommerce sites will have products or ranges on separate subdomains like kitchenware.householdgoods.com
3 Franchises: Big companies that sell franchises set up websites under a main umbrella and list different franchises on separate subdomains like londonbagelstore.thebagelstore.com
Subdomains are better than subdirectories… yourdomain.com/subdirectory because each subdomain is classed as a separate website.
Most hosting accounts allow you to create many if not unlimited subdomains. WordPress can be installed to each subdomain just like a normal domain. You can call a subdomain whatever you want, there is nothing stopping you from targeting a keyword, obviously a long tail keyword would create one long messy URL. Ie HowToMakeMoneyOnline.InternetMarketing-Advice.net.
The biggest issue you would have when creating subdomain mini niche sites is the room they will take up on your server space. WordPress has a fair few files and can take up a lot of space, I have a friend who is a developer and he hates WordPress but unless you are a developer and like coding your own sites WordPress is a godsend and an important weapon in the Google Snipers arsenal.
Will Subdomain Mini Niche Sites Become The New Google Sniper Sites?
As far as Google is concerned, each subdomain is classed as a separate website ranking for its own content and keywords giving you the opportunity to create more rank domination. Your main site and several subdomains could in theory end up on the same Google page squeezing out the competition.
In the summer of 2011 Google decided that links between subdomains were considered as internal links which gives both the subdomains and the main domain an increased chance of ranking high in Google. Google loves external and internal links. If your main site becomes an authority site your subdomins will be pulled up by its strength in a kind of gravitational pull.
What this means is that each subdomain can be built around a keyword and product and can be ranked in Google as a separate website but benefit from having a 'bigger stronger brother'
If you try to target many products or locations on one website there would not be enough product content on the site for Search Engines to give priority over the main product/location the website is originally optimised for. Because subdomains can be optimised for their own products and keywords search engines will give each subdomain the priority it requires.
Creating mini sites that are 5 -6 pages deep associated with affiliated products that are actually subdomains and linked to your main site could be a way round the recent Google updates that destroyed many of the Google Sniper sites.
What is best is that they are cheaper, at least for the beginning. There is no domain registration costs and no extra hosting fees. Most if not all hosting companies offer unlimited subdomains as part of their plans.
The more you do, the more WordPress installations you use and the more content you create will use up disk space so you might need to change your hosting package one day and pay more per month but if you are making affiliate commissions from your subdomains what is a little extra cost?
Creating a subdomain is simple, you access your cpanel account which is where you go to install WordPress,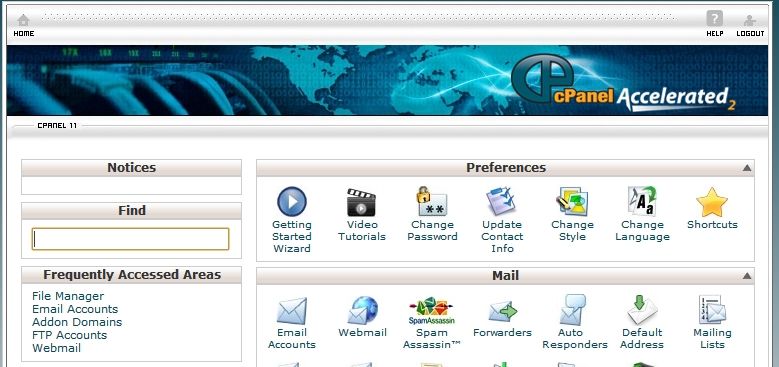 Scroll down to the section Domains and click on the Subdomains icon.
Once inside you will be given the option to create a subdomain, simply type in the name of your subdomain in the box and hit Create. Your new subdomain is now created.
Once your subdomain is created you can now go and install WordPress on it. Making sure your install it to the subdomain and not accidentally write over your main domain, but I know you know how to do that.
So do you think subdomains can and will become the new Google Sniper set up? Please let me know your thoughts and opinions in the comments section.
Related posts: