We now know that as bloggers we need to create quality content over quantity, no longer
will Google or website visitors accept useless short posts of nothing. We need to give our blog visitors quality content.
The problem comes when we decide how much content we need to post each week. Do you want your business to grow and flourish? Is your blog going to be your main source of income? If the answer to both questions is yes then you need to not only deliver quality content you have to deliver bucket loads of it.
Quality trumps quantity but a large quantity of quality wins hands down. If you write an incredible post readers will want to come back and read more, due to time constraints they might only be able to read one post a day so they return another day to read more but if they see the same post on your front page they will leave. Hopefully they will return another day but if they see that nothing new has been added to your front page they will leave and probably never return.
So what do you do to prevent people leaving and never returning? The only real answer is
to produce more top quality posts and publish them on a regular basis. Different niches will require more or less, if your blog is about celebrities then you will require to post more than once a day otherwise your blog will not rise through the ranks. Can you create 3 or 4 quality celebrity posts a day?
Writing good quality blog posts can be hard work. Just this week I have written over 5 and some of them were seriously long posts and believe me they took some work. I had several moments of brain freezes and writers block, I didn't know which way to think some times.
If your niche allows you to write one excellent post each month and still make you money then that is excellent but in reality there are millions of blogs battling for dominance and a share of all the traffic. You need to step up and make sure you keep your share. You cannot afford to allow your visitors to move on to your competition.
Yes that is right I do say that, I went there because that is how I roll. Competition is exactly what the majority of the other blogs are to us. I do believe in the 'friendly' blogosphere and I believe in networking.
I believe in sending traffic to other posts and helping out my fellow bloggers but if my site was the only one around then I would be raking in the money, but I am not the only site, I am one of millions and every other blog in my niche that makes a commission or a sale dilutes my profits so yes, even though they are good people and my friends they are my competition.
A good competition though, with competition we are forced to up our game and give the best quality and service we can otherwise we lose.  Never underestimate the power of having competition.
So you see it is imperative that we create a lasting impression on our readers and give them enough incentives to keep them returning back to our sites. We need the traffic; we need it in large numbers so that we can charge premium rates for our private advertising and so we have a greater opportunity to be able to sell more than one or two products per month.
Traffic is very important in this game, returning traffic is even better. Having an eager crowd of loyal visitors is what you need. Quality content is king that we know; delivering a quantity of quality content is what you should be aiming at. So if you are unable to write it all yourself, what can you do?
Open up your site to guest posts. (Freelance writers)
I think I heard you all groan then, you are probably thinking that I mean the type of guest posts that you get offered by email. No far from it, I am saying that you should open your site up to good writers who write posts that match yours in quality. There are many out there who want to build exposure and be seen, who want links back to their own sites.
These writers would go above and beyond the call of duty to make sure that they give you a post that would benefit your site and your readers. Take BloggingTips.com, it is owned by Zac Johnson but has a team of writers, these writers have their own websites and do not get any monetary return from publishing posts on Bloggingtips.com. I could be wrong but, I have now been given my own author account on the site and I am doing it for the exposure.
Once you have built up your site to a point that you can take on other writers then you can take the pressure off of yourself. Writers can create content that you schedule to go out at specific times leaving you to focus on the other important jobs that building a successful  online business entails like sharing content on social media, blog commenting, WordPress maintenance and advertising.
Building a business is done in stages; with blogging your first stage is to publish a large quantity of quality content to get noticed and rewarded by Google who will push you up the rankings. You create a network of readers and become recognised in your niche by commenting on other blogs and doing guest postings.
Eventually this work will bring you a nice number of monthly visitors which will entice other writers who will happily write for your blog because they want to borrow your traffic. If you posted every day then you could get six writers who could write one post each week, leaving you to write one a week if you wanted to then that is your full weeks content taken care of.
You simply keep an eye on the quality and reject anything that you think is not good enough for your site or your readers.  I recommend that you take writers who are only writing to build traffic and branding for their own sites.
I have received many emails from writers offering guest posts that have been paid to send traffic to sites they do not own often promoting products like fast payday loans or other such rubbish that could harm your reputation. (That is just an opinion, you may think differently)
 I would recommend giving each one of your writers their own author account on your WordPress site so they can log in and schedule their posts leaving you to do your reviews and add any affiliate links you might have.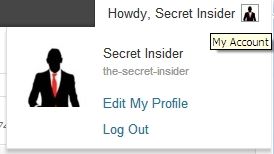 There are several networks that you can join to find people offering posts to be used on other people's sites as guest posts. MyBlogGuest.com, GuestBlogIt.com, BlogSynergy.com and Guestr.com are four such networks amongst many that you can use to find good writers.
As I write this I hear that Google are thinking of doing a new update penalizing sites that use guest posts on a regular basis. Google do not like links that are gained unethically, in their opinion, doing something in exchange for a link or two back to their site is unethical. Guest what? This is exactly what guest posts do.
People write an article in exchange for links back to their site and to gain exposure, to Google this is a spam link. We might think that adding links in the author bio is good, but again guess what? To Google it is irrelevant where the link is placed, if a link is gained from writing an article wherever it is on the page, it is wrong.

 It has also been said that Google will use the words 'Guest Post' 'Guest Blogger' and any other hint that a post has been written by a 'guest' as nothing more than an attempt to gain a link. If they detect these word phrases on your site you might soon be penalized. So it could be worth doing some 'future proofing' and start using the terms 'staff writer' or 'freelance writer' and maybe even 'article by…'.  If you create a team of writers then simple use their name.

 The other solution is to start a Facebook group or Google+ community and build up a network of like minded people where you will eventually find a few select bloggers who you could approach. Many will say yes, after all they get to promote their name and website in front of your traffic as well as get a link back to their sites.
This is all good for you, not only do you now get your site filled up with regular good content from writers you trust but writers who want to build up a following and a brand will promote their posts across their own social media networks like Twitter, Facebook and Google+ sending more free traffic to you.
Having your own controlled groups and communities can have other added benefits, not only do you find great writers, you make plenty of great friends who will give you great ideas for your business and will often happily share your posts even without you asking. If not, occasionally asking the group nicely would have your posts shared to thousands more people within a matter of minutes.
Regular quality content takes time to create and if you wish to create a large quantity of quality content then you will need to think ahead and work out a way to get the content without hurting your head or your finger tips. I hope that I have given you some new ideas for generating posts for your site and help build up your blogging business.